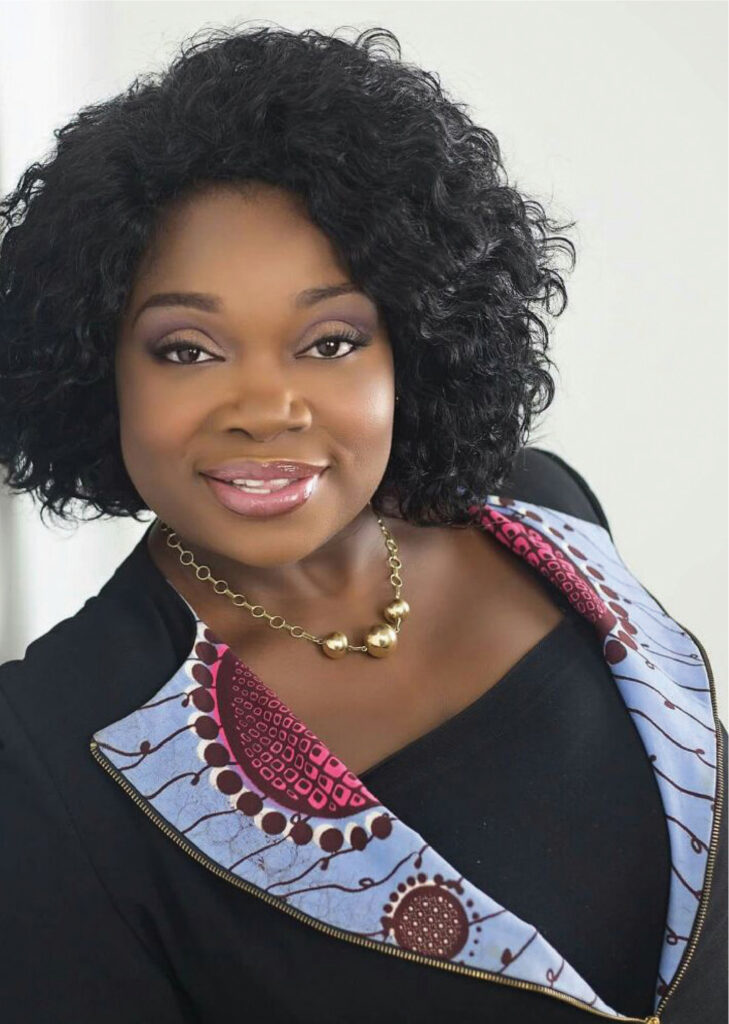 Dr. Mrs. Ellen Hagan is the Founder and Chief Executive of L'AINE Services Limited, Ghana's leading Human Resource Consulting Firm. It is the first Ghanaian company to
produce a world class HR magazine called the HR Focus, and the first Ghanaian company to organize an annual HR conference; dubbed the HR Focus Conference and Awards.
With a mission to improve lives, her organization has trained and found employment for over 20,000 people and still counting as well as providing mentoring and career counseling and guidance sessions for the youth.
As an entrepreneur, Dr. Mrs. Ellen Hagan is a highly respected Human Resource Practitioner in Ghana and a Fellow of the Institute of Human Resource Management Practitioners, Ghana (IHRMP).
Her stellar track record has won her numerous awards including the 2010 Strategic Leadership Award at the Global HR Excellence Awards, 2011 CIMG Marketing Woman of the Year, 2013 VLISCO Be Your Dream Award, 2013 Outstanding Female Entrepreneur at the Ghana Women Awards and the 2013 Best Entrepreneur in Corporate Business Services at the Ghana Entrepreneur Awards and lately the Ultimate Woman of the Year Award at the 2017 EMY Africa Awards; an honor bestowed on only one woman each year at a ceremony set aside solely to recognize men. Her company, L'AINE has chalked several successes and awards over the years such as being the only HR Company to be ISO 9001:2015 certified and the only HR Company to have been listed in the Ghana Club 100.
She is a Co-founder of Legacy Girls' College, Akuse – currently the only all girls private school in Ghana with a strategically enhanced Ghanaian and British curriculum – that helps young female students develop critical thinking and life-long analytical skills to become successful leaders. Additionally, she established the L'AINE Foundation, a not-for-profit entrepreneurship foundation, to assist in the development of youth entrepreneurship.
She serves on several boards including the Danish Sounding Board and the University of Ghana Business School Board. She has been part of a delegation to ILO conferences on several occasions representing the Ghana Employer's Association.
She is a graduate of the University of Ghana, Legon and holds an MBA from the University of Leicester, UK. She has written three (3) books; "Soft Skills; What Gives One Jobseeker An Edge Over Another", "All about Job Interviews" and "Why are you Here" and published several articles in the Business and Financial Times, the HR Focus Magazine and the Christian Sentinel of the Methodist Church of Ghana. Dr. Mrs. Ellen Hagan is also a marriage counsellor and is married to Mr. Gilbert Nana Hagan and has been blessed with four children and five grandchildren.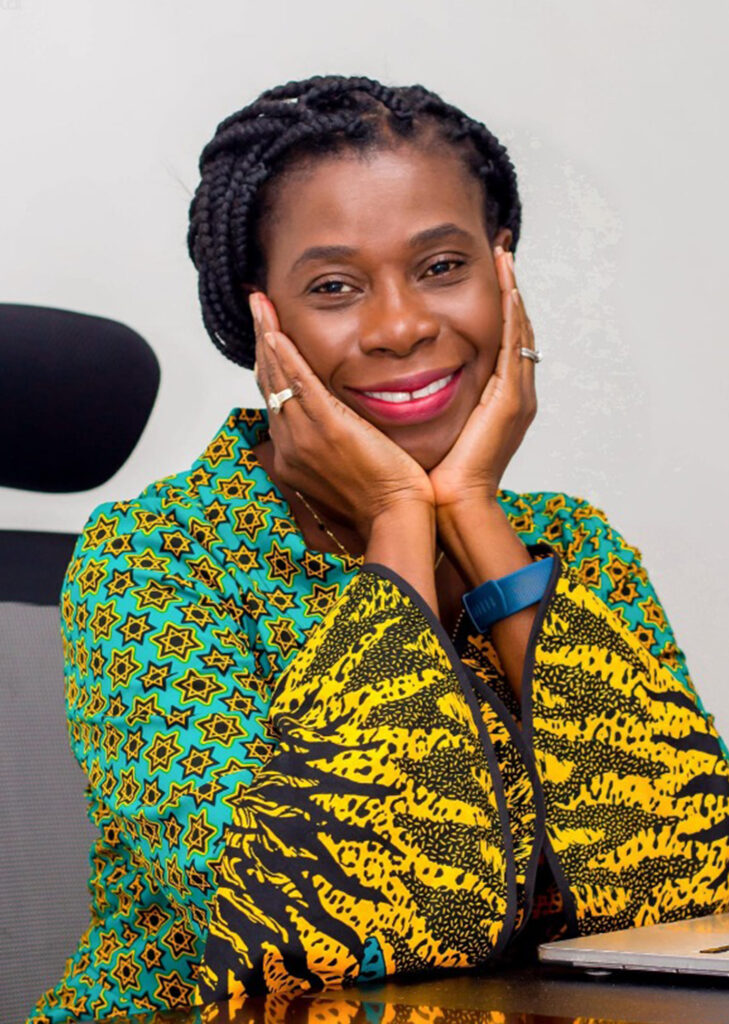 Essie is the Managing Director of PHI Century Ltd. PHI Century is a joint venture between PHI Inc. and Century Aviation Company Ltd. PHI Century was set up to provide helicopter support services to the Oil and Gas as well as Mining industry in West Africa. She is a Director and shareholder in Century Aviation. As well as managing PHI Century, she also manages RS Travel & Logistics.
Set up in 2009, it has grown to one of the largest Travel Management companies in Ghana. Essie is proud to be a co-founder of Legacy Girls' College, the first private girls senior secondary boarding school.
The school was set up to provide holistic education, nurturing young girls to become agents of change in whatever area they choose as future women leaders in our society. The school opened its door to the first girls in September 2015. Prior to starting RS Travel & Logistics, PHI Century and Legacy Girls College, Essie worked as Managing Director of Ghana Airports Company from 2007 to 2009 with responsibility for managing all airports and aerodromes in Ghana. She had overall responsibility for the operational, technical, financial, as well as the human resources of the company. Biochemical Products Ghana Ltd was set up to develop innovations for enhanced agricultural productivity leading to food self-sufficiency for Ghana (and sub-Saharan Africa). Tissue culture technology has been used to produce target crops of plantains, bananas, pineapples, and yams. Essie is a key partner in this establishment. Essie worked with British Airways in Ghana. She joined British Airways in 1989 as Sales Specialist, rose to become Sales and Distribution Manager in 1990.
In 1999 she was appointed its first Ghanaian Country Manager. A position she held until 2007.
Essie is a product of Wesley Girls High School, Cape Coast, from where she proceeded to the University of Ghana, Legon where she was awarded a BA degree in Economics and Statistics. She studied for and obtained an MBA from the Graduate School of Management at Brigham Young University, Utah, USA. Essie is a member of the Church of Jesus Christ of Latter Day Saints where she serves in the Leadership of one of the Women's Group. She has also set up a library for the children at Denkyira Presbyterian Church Primary School in the Central Region. In her spare time, she grows vegetables in her backyard and on her porch. Essie is married to Prof Sammy Sackey. They have 3 children.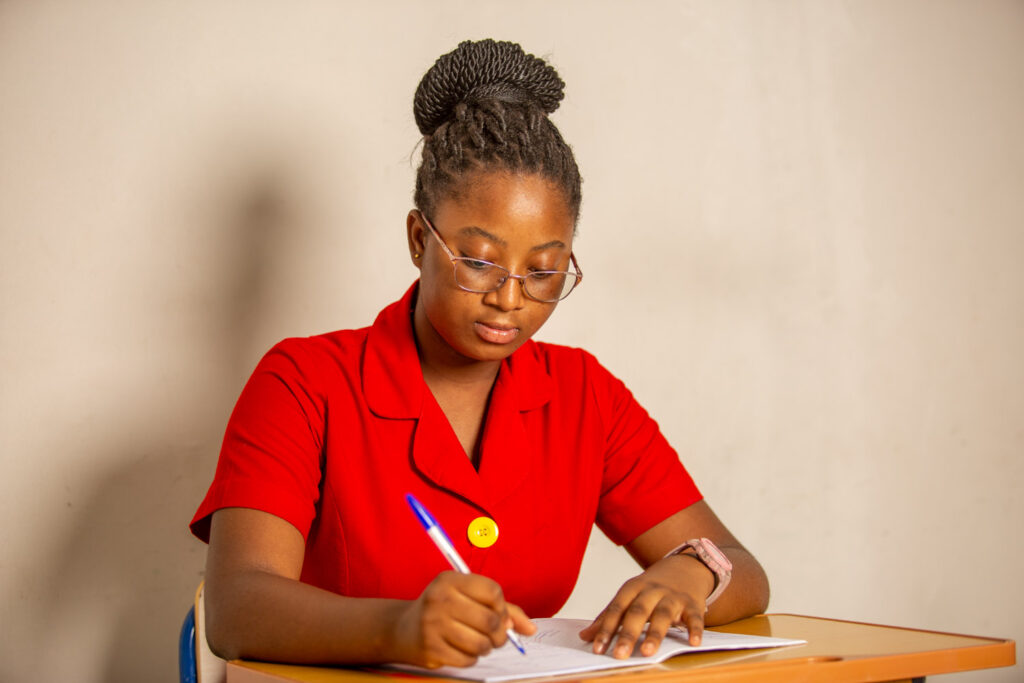 Despite numerous affirmative action initiatives, there are still only a limited number of women in politics, institutions and communities, as leaders.
The confidence of a woman to dare to be in such spaces begins with an awareness of one's self-worth and self-esteem.
At Legacy Girls' College, our mission, is to provide a high quality educational environment that recognizes the individuality of
each student and nurtures their development to achieve their full potential intellectually and socially.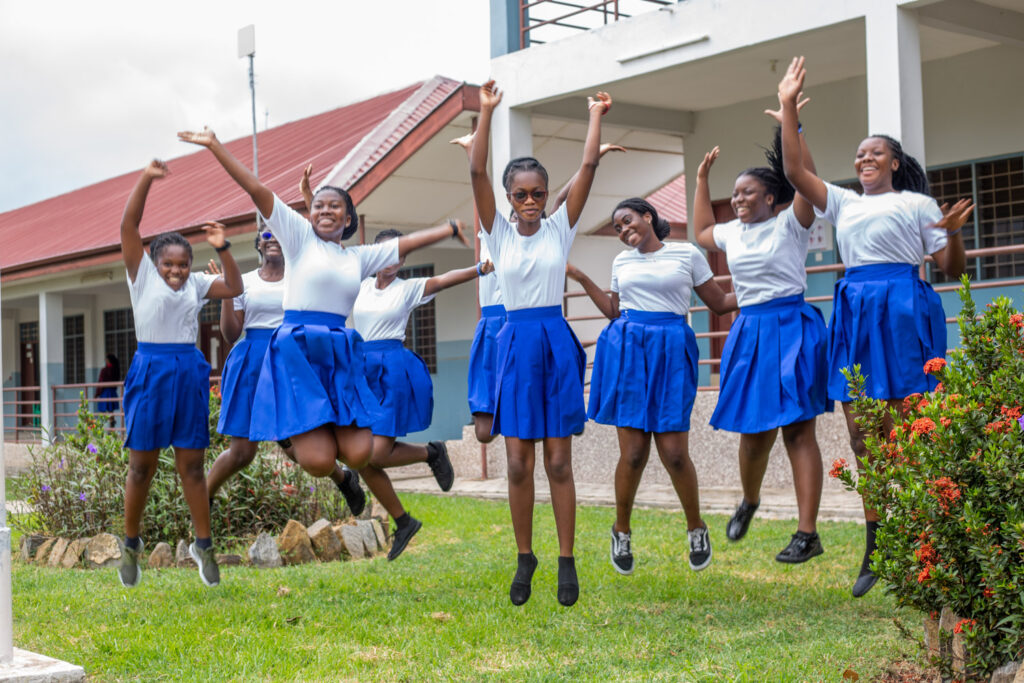 Our vision is to support the development of students to understand their rights and make them capable of contributing positively to national development.
At Legacy Girls' College, we encourage our young girls to reach beyond the stars. Our mantra is encapsulated in the statement by Ellen Sirleaf Johnson, the former president of Liberia, "the size of your dreams must always exceed your current capacity to achieve them. If your dreams do not scare you, they are not big enough" and "just because something has not been done yet, doesn't mean it can't be."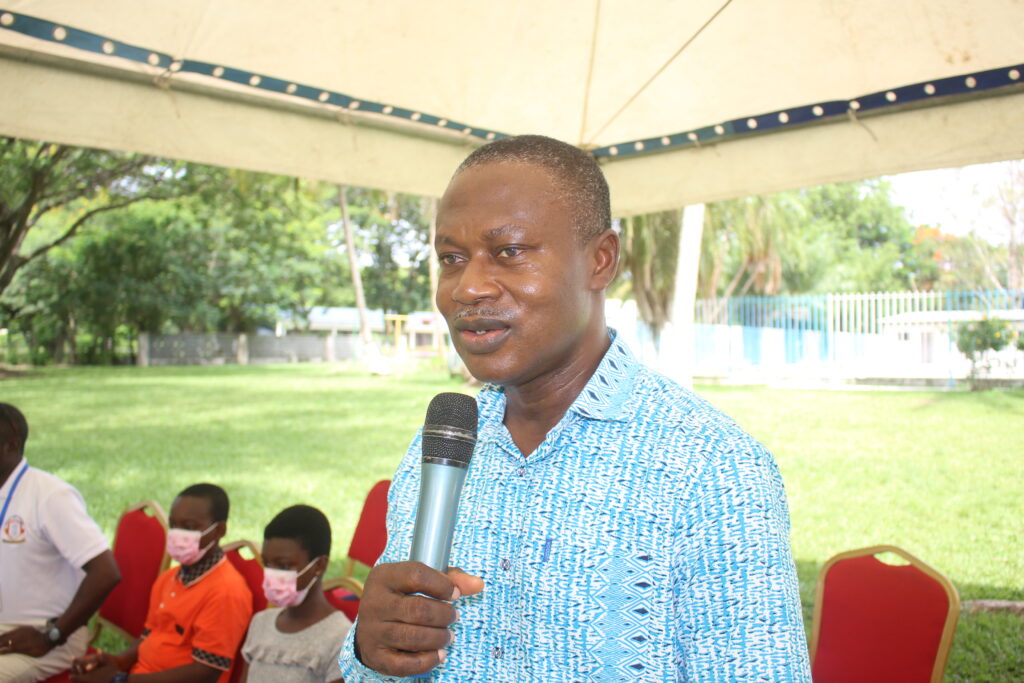 We provide strong mentors who interact with students in our quest to create a culture of achievement. A Legacy Girls' training teaches students that there is pride in acting right even when nobody is watching; our definition of ethical leadership. We encourage an awareness of issues in their local communities and their participation and responsibility to help generate solutions. Measures are put in place to develop caring, confident and competent women, with a 'can-do' attitude and to encourage them to work hard to leave a legacy that extends beyond their period of education.
This legacy, we believe, will live through the girls who have been fortunate enough to have had a Legacy Girls' College training.